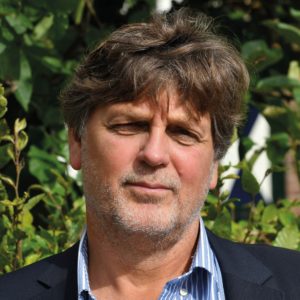 Hans Blikslager – Tax consultant, Estate planner and MediatorEducated as a fiscal economist, estate planner, (inheritance) mediator and collaborative professional. Over 25 years of experience in advising and coaching of family owned businesses and High Net Worth Individuals (HNWI). His work is always on the crossroads of the entrepreneur with his/her family business(-partners) and his/her family. Where trust is of the upmost importance.
His unique strength lies in the sole focus on the integral approach of one field of interest: planning the long term management of family estate. Both in The Netherlands and cross border. Also in difficult situations and in bringing parties together in conflict or difficult negotiations. Not only putting forward his experience in tax and estate planning in his capacity of specialist fiscal family law, but also his experience as a mediator and negotiator. Hans Blikslager is working in various multidisciplinary collaborations and from several joint ventures.
In his work really his passions meet: to find and orchestrate tailormade solutions out of true positions and interests, in complex fiscal-financial riddles.